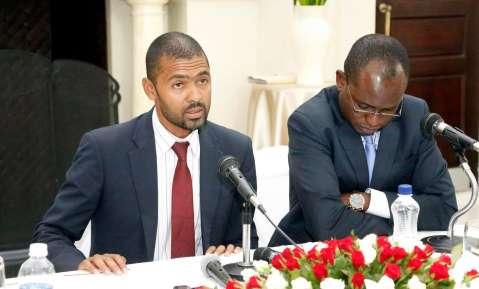 Good morning fellow country men and women.
I have received a number of questions and concerns from fellow citizens as to why we have decided to 'fully ban churches' from congregating both in the epicenter of the cholera epidemic and in other areas while 'the ban of bars' from operating in the epicenter with only a partial one (11hrs to 19hrs) in other areas.
To start with, let me clarify that we have not banned praying but congregating. We as Christians are encouraged to pray from our homes or wherever we may be comfortable as individuals. In fact, we need more prayers now than ever before; we need God's strength, comfort and grace as we fight this epidemic.
Coming to the issue of bars, we have allowed bars in some areas to open from 11hrs to 19hrs, based on a belief that is anchored on keeping the wheels of the economy running while intensifying inspections to ensure hygiene standards are upped or at least maintained. We take take cognizance of the fact that manufacturers, distributors, retailers all have financial obligations such as salaries, rentals, taxes etc to meet even in times like this. We are definitely not in any way going to compromise the health of our citizens even as we try and ensure their economic safety.
These decisions will be reviewed after 7 days. Should the epidemic spin out of control we will definitely impose a complete ban and preserve our citizens' precious lives at all cost. We have similarly allowed controlled selling of vegetables and fruits in order to ensure farmers with hundreds of boxes of ready-to-sale tomatoes, cabbages etc don't completely lose out due to their perishables rotting for lack of markets.
We will continue to engage citizens as we lead processes that are coming up with immediate, medium-term and long-term solutions to mitigate the impact of this epidemic and ultimately eradicate Cholera form Zambian homes.
Every Zambian life counts; Together we can fight Cholera.
Hon. Vincent Mwale writes