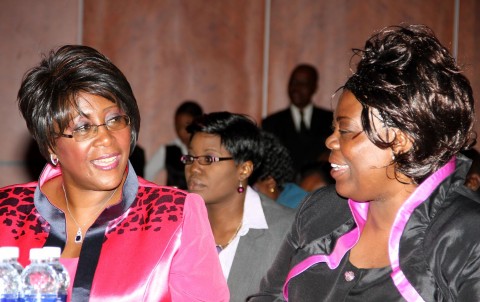 I AM fed up of corruption allegations against me, so let the Anti- Corruption Commission (ACC) investigate me, says Lands and Natural Resources Minister Jean Kapata.
Ms. Kapata said she was ready to be investigated and if found wanting, the law must take its course.
In an interview with the Daily Nation, Ms Kapata said it was unfair that so many people had accused President Edgar Lungu, his ministers and government officials of corruption without proving their allegations.
She said she was ready for the probe to clear her name.
Ms Kapata also called on former and current ministers as well as other Government officials to open their doors to the ACC and allow the commission to investigate them for the sake of peace and unity.
Ms Kapata said corruption allegations were being used against ministers to brainwash the public to and create a perception that the Patriotic Front Government was corrupt.
Ms Kapata called on all financial institutions to institute investigations into allegations that she had a bank account in China.
"I am ready to be probed starting from my account, as purported in some social media sections that I have an account in China. Once the findings are made, they should be made public because I have never been to China since 2013.
She said, she would not allow people to continue issuing defamatory statements because her name had already been tarnished.
Ms Kapata however appealed to PF members to continue delivering to people's expectation and not to be derailed by people who were against development.
She has challenged alleging to have evidence such as expelled PF Roan lawmaker, Chishimba Kambwili to render assistance to the ACC by providing evidence against her.
She has also challenged all former ministers to help the ACC arrest they people they accuse of corruption in government.
DAILY NATION