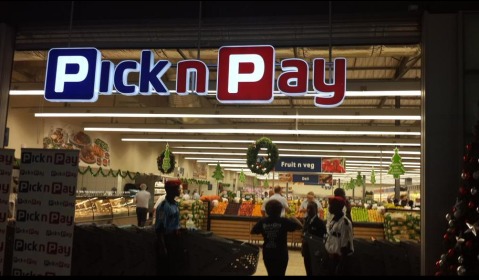 Several other food outlets and hotels in Lusaka have tested positive of the cholera bacteria.
The ministry of health says among those that tested positive of the bacteria include Debonairs at Levy Business park, Woodlands pick n pay and a Bakery in Matero.
The Ministry has also continued testing up markets and public places in Lusaka to ascertain the presence of the Cholera bacteria.
Minister Health Chitalu Chilufya has disclosed that 1- hundred and 44 water samples and swabs have been collected.
He said out of 99 water samples 34 water points were positive of the cholera germ.
The Minister disclosed this at media briefing in Lusaka.
ZNBC
Government has shut down more food outlets in Lusaka after samples collected from various eating places tested positive for vibrio cholera.
Yesterday, government closed three Hungry Lion outlets and the Pick n Pay outlet in town.
Speaking during a press briefing in Lusaka, Health Minister Dr. Chitalu Chilufya says Pick n Pay Woodlands bakery section and Debonairs Levy Mall have also tested positive for cholera.
Dr. Chilufya says government has therefore shut down Debonairs Levy Mall and Kumushi Restaurant in the Show Grounds until further notice.
Dr. Chilufya says the ministry is still waiting for more results from samples collected from Pizza Hut and Mika Hotel kitchen section.
Dr. Chilufya says 99 out of 144 water samples have been analyzed and out of these 34 water samples proved positive for choli which is a fecal coli form and these places were found to be in Kanyama, Matero and Bauleni.
The Health Minister also states that his ministry collected 41 swabs and key results from these swabs is that one from the bakery surface from Pick n Pay in Woodlands was found to be contaminated with fecal choli forms and two from a kitchen in one of the up-market hotels, Mika Hotel Kitchen, one surface they found a contamination.
The Health Minister says government will continue carrying out inspections and urged store owners to put in place preventative measures to avoid being shut down.
Dr Chilufya also discloses that cholera patients now stands at 2, 225 since it broke out in October.
Meanwhile trade kings foundation has donated various products worth 2 million kwacha to the ministry of health in response to the outbreak and part of its corporate social responsibility.
Trade Kings Group Manager Lux Subramaniam says the group has donated gum boots, PVC aprons and gloves, over 50,000 bottles of chlorine, over 1,500 drums and 20 portable toilets in affected markets.
QFM RADIO