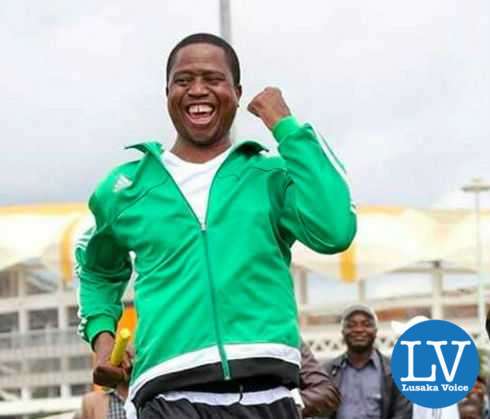 PRINCIPAL State Advocate Frederick Imasiku says the amended Constitution provides that a period of less than three years does not amount to a full term of office for a president of Zambia.
In his affidavit in response to the applicants seeking the determination of the tenure of office and eligibility of President Lungu to contest the 2021 elections, Mr Imasiku says during first segment as President, Mr Lungu only served for one year when the amended Constitution came into force.
He said during the second segment and under the amended Constitution, President Lungu served for six months from January 5, 2016 to August 11, 2016.
In this matter, the applicants are Christian Democratic Party leader Danny Pule, Zambia Republican Party's Wright Musoma, New Congress Party's Peter Chanda and Citizens Democratic Party president Robert Mwanza.
They are seeking the determination of the tenure of office and eligibility of President Lungu to stand as presidential candidate in the 2021 general elections pursuant to Article 106 subsections 1, 3 and 6 of the Constitution of Zambia (Amendment) 2 of 2016.
The petitioners want the Constitutional Court to declare that President Lungu is eligible to stand in 2021, that once elected it will be his second and final term of office.
They also want the court to declare that President Lungu's first term of office began on September 13, 2016 when he was sworn in as President for a term of five years.
Meanwhile, lawyers representing the four opposition political party leaders have asked the court to throw out the submission by Heritage Party president Godfrey Miyanda that the matter be dismissed as it is an abuse of court processes.
They have argued that the submissions by Brigadier General Miyanda are based on misapprehension of the action of the petitioners.
The lawyers say Gen Miyanda's preliminary issues and arguments lack merit and should be dismissed in their entirety.
"This interpretation is not sought in abstract or hypothetical terms but in relation to facts that have been deposed in their affidavit. Litigations such as this one are enjoined to define an interested party as liberally as possible, and the applicants on their behalf as well as their constituency are interested in the outcome of the matter," they added.
The lawyers representing the applicants are from Messers Elis and Company, Messers Mvunga and Company, Messers Central Chambers and Messers D.H Kemp and Company.
*Constitutional Court Judge Margaret Munalula has set today as date for determination of issues raised.
PF