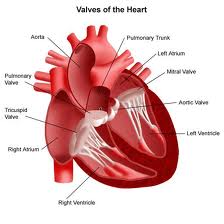 An investor from the Middle East has announced plans to build the first ever regional hospital in Zambia to provide cardiac surgery.
SF Group Chief Executive Officer, Muhamed El Sahili says the 30 million US Dollar cardiac surgery hospital will cut the cost associated with evacuating patients abroad for cardiac surgery.
Dr. Sahili says investment in the Medland Hospital in Zambia has been necessitated by the good investment climate.
The government spends about one million dollars annually evacuating patients in need for specialist treatment abroad.
Dr El Sahili disclosed that Medland Cardiac Hospital would be the first in the SADC region and would be able to provide medical services to countries including Zimbabwe, Botswana,  Namibia, Democratic Republic of Congo (DRC), Tanzania, and Malawi among other neighbouring countries.
Dr El Sahili who is Fairy Bottling Zambia chief executive officer said Medland Hospital would have an initial bed capacity of 82 which would increase as the hospital was expected to grow over the years.