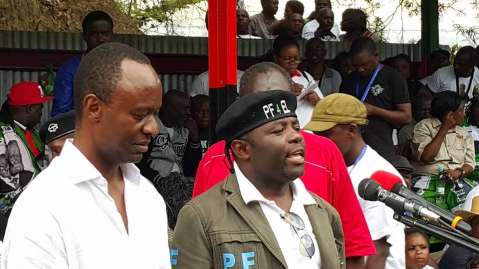 Home Affairs Minister Stephen Kampyongo says the suspension of the extension of conditional visas given to foreign expatriates still stands.
Mr. Kampyongo says the tendency by expatriates of coming up with excuses for not living up to the conditions that come with the issuance of visas has continued.
He says expatriates are given visas on condition that they have to train the local people so that they take over from them, but that some of them have not lived up to this and when their visas expire they give all sorts of excuses.
Mr. Kampyongo has stressed that the suspension will remain in force until the consultations with relevant stakeholders are done.
He says government wants to ensure that local people are trained in order for them to take over from the expatriates when their time is done.
QFM