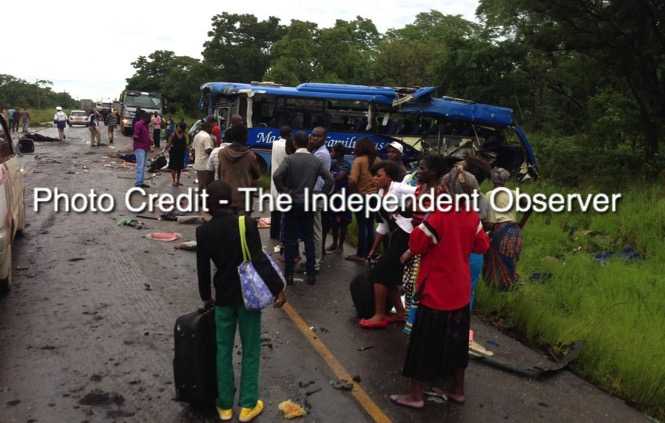 Government has said that it will soon summon bus operators accused of overworking their drivers.
Millennium radio reports that, Labour minister Joyce Nonde Simukoko said the ministry will engage the bus operators and other relevant stakeholders to address the issue of long working hours.
Ms. Simukoko further advised the operator to abide to stipulated laws that allow drivers to drive for only four hours.
She said any operator or employer going against this regulation will face the law.
Zambia Road Safety Trust (ZRST) has attributed the high number of road accident to fatigue among drivers who are subjected to long distance driving.
The Minister's concerns comes in the wake of the recent accident of Mazhundu Bus which claimed 10 lives.
Some unconfirmed reports indicate that the driver of the bus was fatigued as he had driven more hours than the stipulated hours by the Road Transport and Safety Agency.