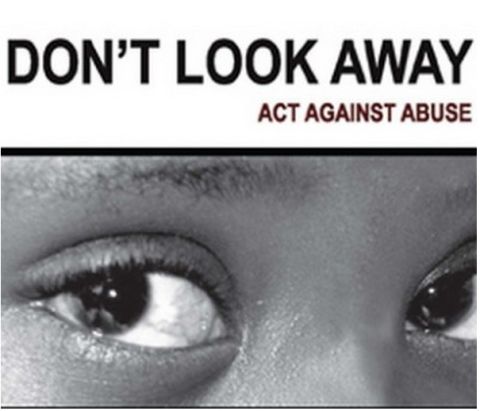 MINISTRY of education says they have launched a full fledged investigation on Kasama Girls Secondary School following allegations that some male staff are sexually abusing pupils.
Ministry of Education public relations officer Hilary Chipango said the Ministry had received the concern and are instituting serious investigation into the matter.
A story on social media has gone viral in which an alleged G12 pupil of Kasama Girls has revealed how school guards, chefs and some male teachers are exploiting their positions by sexually taking advantage of pupils in exchange for various favours.
*Below is an alleged confession by a pupil that has gone viral:*
THE TEARS OF KASAMA GIRLS SECONDARY SCHOOL PUPILS.
Dear Editor,
I am writing this letter to all Zambian on behalf of all sexually abused pupils at Kasama Girls. I am in Grade 12 and have been at the same school for 4 years now.
Mothers and Fathers, Brothers and Sisters; the problem we have been having here is that of being sexually abused by our watchmen and some few male teachers. I say few male teachers because majority of male teachers here are very respectful to us except for a few.
Well, we have a problem at this school. Our night watchmen (plus some few male teachers) like having unprotected sex with a lot of pupils at night to the extent that a lot of us have been aborting. Last year alone, about 22 girls were impregnated by these merciless members of staff (Teachers and Watchmen). I am also one of these victims. On the fateful day last year, I happened to come late from town and found the gate closed. Unfortunately, I was out of bounds illegally and I was supposed to face the wrath of school rules.  I found the watchman at the school gate who threatened to report me to the administration for further judgment. At Kasama Girls, when you are taken to the administration for out of bounds offence, you are either expelled or asked to call your parents, and a lot of girls who rather sacrifice their bodies than reaching these extreme levels.
Fearing to be punished and sent away on CP, I humbled myself before the watchman and pleaded for his mercy. The watchman agreed to forgive me on condition that I give him sex. I tried to explain to him that I was about to start attending and that my parents back home taught me not to have sex with any man outside marriage but my plea fell on deaf ears of the sexually excited man whose primary desire was to destroy my virgin just as he (together with his watchmen and teachers) has been doing to other girls for years. He cheated me that he had a special medicine (umuti) that prevents him from impregnating school girls.
After more than 40 minutes of refusing, I gave in after he threatened to terminate our discussion and report me to the T.O.D (uncompromising female teacher).  He is old (40) as my uncle who keeps me but his sexual activity was like that of a 25 year old man on sexual drugs. He warned me not to shout as that would attract other people's attention.
I am 17. After that brutal sexual encounter, he allowed me to go to my dormitory and never reported me to the administration the following morning. I was affected emotionally and my close school mates detected my change in behavior, I became mood and lonely, but never disclosed to anyone abort my sexual encounter with the school watchman.
But alas, during the holiday (December 2016), I started feeling week and discovered I was three months pregnant for this watchman. I was forced to abort without the knowledge of my uncle and untie and I am now back at school for Grade 12 Term One.
But on Tuesday this week when I told my friends what had happened to me, I was shocked to be told that  a lot of them had similar experiences. Starting from Grade 8 – 12, most girls are sexually abused by teachers and watchmen especially if you are caught OB. Even people cooking for us have also joined. Some hungry campus girls sell their bodies in exchange for extra food from the school cooks.
At KG (Kasama Girls), when you are caught with a phone or Outside Boundaries, you are forced to Call Your Parents. And in order to avoid calling your uncompromising parents or guardians some of whom are situated in far flung places, you are forced to sleep with Watchmen and Teachers who are size of your same parents. And when you come from poor family where your parents don't give you enough pocket money, the school cook becomes your sexual friend, just for bevula.
Now fellow citizens, how can you help us? Some of us wanted to get a transfer s to our sister girls boarding school Chinsali in Muchinga Province, but we were warned by girls there that the situation was the same if not worse.  We were told Kasama was much better now because teachers fear Mr Kalumba the P.E.O. Our PEO can be the best in Zambia because he doesn't tolerate nonsense. But unfortunately, his close jurisdiction is not extended to these sexually abusive auxiliary officers. I wish he (PEO) could visit our school and address us in secrete (outside teachers' presence) so that we could air our views.
So how can you help us fellow Zambians? We are your children. If this has not affected you directly, it must affect u in the other way because nearly all of u have female relations who are still in school, whether boarding of day.  A lot of girls here are complaining, but we are fearing to be sent back home to call our parents. Some girls have lost their lives while trying to abort these unwarranted pregnancies coming from the same people that are supposed to take the positions of our parents or guardians. While, it is true that some of the girls enjoy having sex with teachers and watchmen plus cooks, majority of us are just being forced. I am a living example.
I will never forget when the watchman forced me to have sex with him and ended up aborting his baby boy pregnancy. Please help us, also help girls at Chinsali Girls. Help before most of girls finish school with pregnancies and HIV/AIDS. It is outside majoritarian girls' instincts to open legs to people that are our parents academically.
SEXUALLY ABUSED KASAMA GIRLS PUPILS (20th JANUARY 2017).