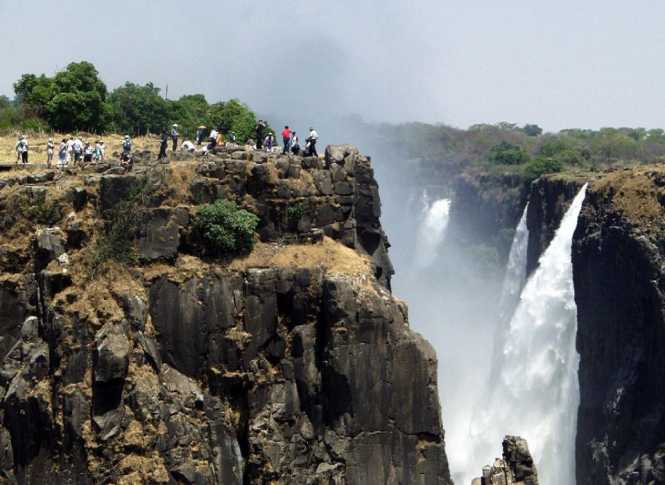 The Zambezi River Authority (ZRA) has expressed concern at the decreasing water flow in the Zambezi river.
ZRA board chairperson Patson Mbiriri has called since upon the governments of Zimbabwe and Zambia and other stakeholders to join hands and establish the cause of the dwindling water levels in the Zambezi river.
Mr. Mbiriri, who is also Zimbabwe Ministry of Energy Permanent Secretary (PS), said it was not clear if the declining water flow on the Zambezi river was due to the climatic changes or increased human activity in the catchment area of the river.
He was speaking after a tour of the source of the Zambezi river in North-western province.
The Zambezi river is the backbone to the economies of Zambia and Zimbabwe because it supports economic activities such as farming, fishing and hydroelectricity generation.
The Victoria Falls, which is one of the seven wonders of the world, is also found on the Zambezi river hence the need to ensure sustainability of water flow on the this waterway.