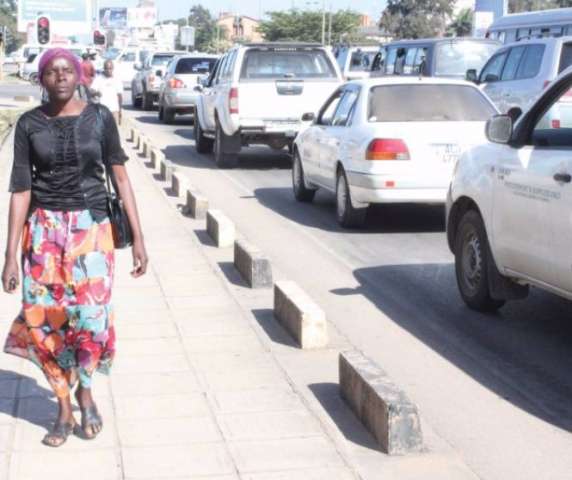 National Planning Minister Lucky Mulusa has announced that Government is seriously considering creating a new Capital city away from Lusaka.
Addressing a media briefing today, Mr Mulusa said the decision has been necessitated by the massive congestion that currently faces Lusaka.
He said there is need to create another capital city and also relook at how other cities in Zambia are coping with the increase in human and motor vehicle traffic.
Mr Mulusa feared that failure to develop a new city would make it difficult for any business to be conducted in Lusaka.
"Lusaka in its current state has breached its carrying capacity and there is need to create another capital city. In the next 10 to 20 years, it will be difficult to conduct any business in Lusaka due to the massive congestion," Mr Mulusa said.
Mr Mulusa said the situation has been compounded by the fact that there is no room for further expansion of Lusaka.
"We can't expand the Great East Road and the way the infrastructure is laid out makes it difficult to even plan for a speed train," Mr Mulusa stated.
And Mr Mulusa has assured that the project is approved will be implemented through wide consultations with all stakeholders.
He said the Ministry of National Planning will undertake all its activities using a bottom-up approach in order not to impose policies on the people.
"We want to create a sense of ownership among the policy implementers and most important on the beneficiaries," Mr Mulusa said.
And Mr. Mulusa has thanked Zambians for giving the Patriotic Front (PF) another five year mandate to run the affairs of the country.
Mr. Mulusa also commended President Edgar Lungu for appointing him as a full cabinet Minister and pledged to execute his duties to the best of his ability.
The Minister stated that government is determined to perform to the expectation of Zambians.
Meanwhile, Mr. Mulusa has disclosed that his ministry will soon sign performance based agreements starting from the Permanent Secretary (PS) to cleaners to ensure every one performs.
He warned that employees under his ministry who will underperform risk being relieved of their duties.
President Lungu nominated and subsequently appointed Lucky Mulusa as Minister of National development planning.