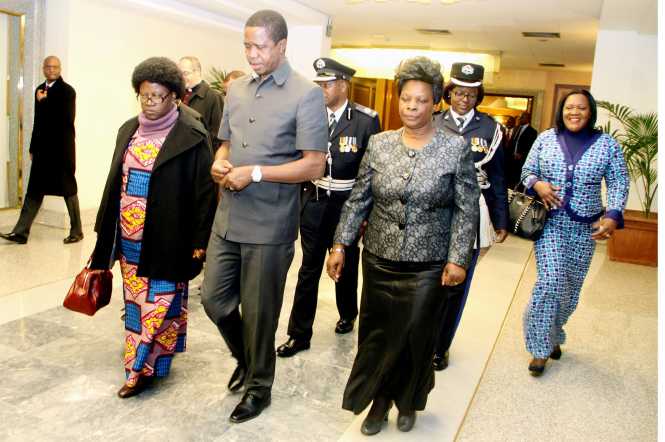 The Constitutional Court has ruled that the presidential election petition will be heard and concluded tomorrow, Friday, 2nd September.
When the matter came up this morning for ruling in chambers, Presiding Judge Anne Sitali set 08:00hrs as the time trial should commence in open Court and presided over by the full bench of the court.
This was after she refused to allow the opposition UPND to move the Court for the matter to be heard and determined by a full bench of the Court.
In its attempt to move the Court orally, the UPND argued that the full bench of the court should have determined when the stipulated 14 days for hearing the petition should start counting.
But Justice Sitali advised the petitioners' lawyers that it was not procedural for the Constitutional Court to be moved orally.
The petitioners however, have the option of filing an application to move the Court within the working hours of today, Thursday, 1st September.
Lawyers for both the petitioners and the respondents have used the last 13 days to raise preliminary issues.
Article 103 (2) of the amended constitution states that the Constitutional Court shall hear an election petition relating to the president-elect within 14 days of the filing of the petition.
The full bench of the Court will hear arguments from lawyers representing both the petitioners and the respondents when the petition comes up for hearing in open court tomorrow.
qfm