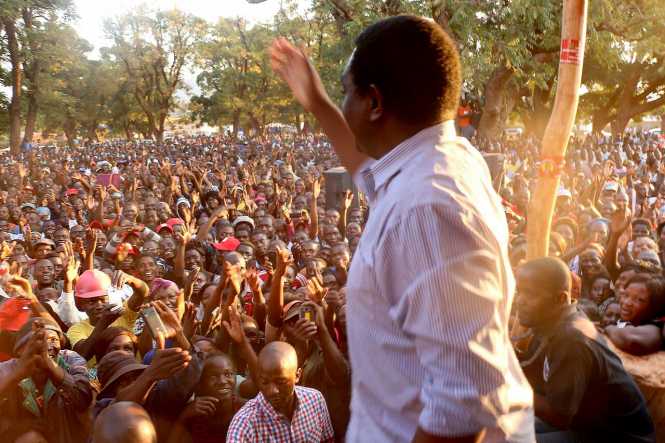 UPND leader Hakainde Hichilema says threats such as the ones President Edgar Lungu made to sort him out if he does not accept defeat in the upcoming elections are often used when people feel control slipping away.
Mr Hichilema says it has become abundantly clear that President Lungu is now afraid of a free and fair contest.
He says such threats would be laughable were it not for the violent and manipulative undertones they carry.
Mr Hichilema adds that President Lungu is unable to express himself on the issues and instead lashes out with personal attacks in frustration.
He states that regardless of his fears, President Lungu has a duty as Republican President Lungu has a duty as Republican President to act in a responsible manner.
Mr Hichilema says the issuance of such aggressive and inflammatory threats clearly undermines the president's claims to promote peace and unity and sends a worrying message to the people about how grievances should be dealt with in a democracy.
QFM