Colleagues, we regret to inform you that while we had a good rally in Chipata today there was an unfortunate incident in which one of our vehicles was involved in a car accident as we were coming from Paramount Chief Mpezeni's Palace. We are truly thankful that no one died and all the injured are now receiving treatment in Chipata General Hospital. Please let us put all of them in our prayers tonight.
Hakainde Hichilema
We thank God for preserving our lives this day there is surely a good reason why we are alive.
My prayer this evening is that we remain United in Christ as a nation.
We need to take time to reflect on our individual lives and relate it to the mission that God has called us for.
This afternoon our members were involved in an accident in Chipata after church service at Mwami SDA.
We thank the Great physician that no life was lost.
A visit to Chipata General hospital was encouraging in that the condition of most victims was described as stable by medical personnel.
Our hearts go to medical personnel at all levels who are working in health facilities across the country that despite inadequate facilities they are still giving the best to the people of Zambia.
As UPND we are seeking public office to offer better health care to all people and also improve the condition of service for all medial personnel.
As you go to sleep tonight take time to pray for that sick neighbour, friend and relative because there is power in calling upon the name of the Lord.
We wish all the sick a quick recovery.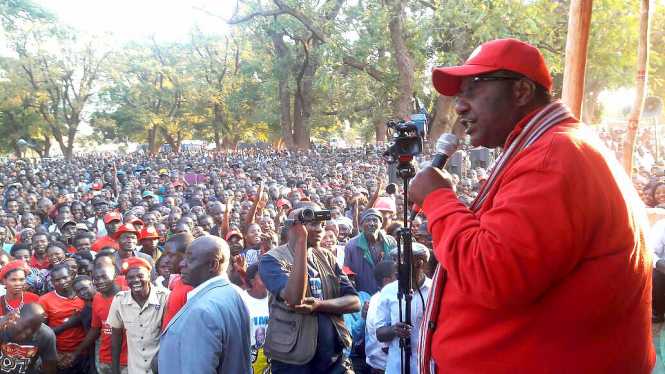 GBM