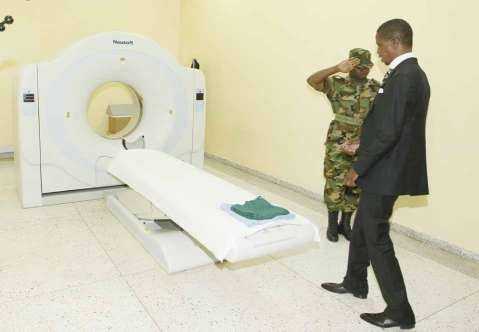 President Edgar Lungu has dismissed rumors that he is unwell and has been flown to South Africa for medical attention.
President Lungu dismissed the rumors when he appeared on a live ZNBC TV interview this morning.
He says it's unfortunate that some people are spreading false reports about his health.
And PF Deputy Spokesperson Frank Bwalya has described as malicious reports suggesting that the president has been evacuated for medical attention.
Mr. Bwalya, who is also President Lungu's Deputy Campaign Manager has told a media briefing that the President is well and working at State House.
He has wondered why some media houses would stoop so low to write such a malicious story about the President.
Mr Bwalya says there is need for the media to be responsible in their reporting to avoid creating animosity in the country.
Meanwhile, Mr. Bwalya says the PF is aware of a scheme by some known Chiefs from a certain region who are openly campaigning for the opposition UPND.
Mr. Bwalya, who could not disclose the names of the Chiefs and the region they are from, says it unacceptable for traditional leaders to go to extents of even campaigning for presidential candidates ahead of the August elections.
[QFM]