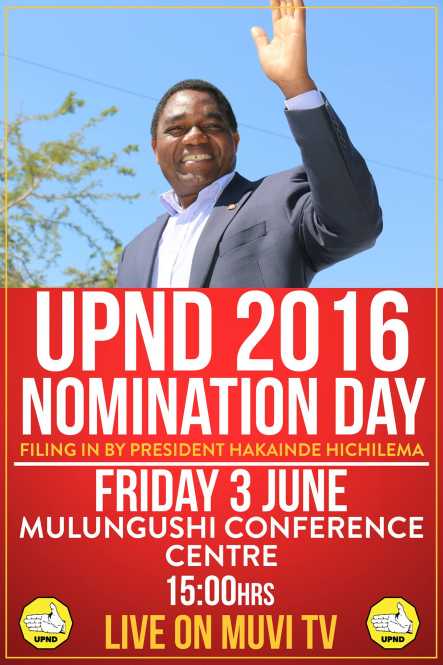 And the running mate is…..STAY TUNED FRIDAY 3rd at  15:00HRS. You will get it here.
We can take a lot of positives from adoption process
A lot has been said about our adoption process. Whereas we are cognisant of the challenges we faced, we can take a lot of positives from this process. Yes, we know we have a lot to do to make our adoption process more effective.
We have been able to field parliamentary candidates in all the 156 constituencies. This is no mini fate for a party they have consistently called a regional party. On the other hand, our colleagues in the PF have missed out on 3 parliamentary seats. In Monze central they couldnt find a candidate while in Lundazi and Muchinga, their ministers in their usual incompetence failed to make it on time to the nomination centres. Equally, the PF could not find a candidate for a ward in Lukashya in Kasama in Northern province.
We feel for all our members who could not be adopted. How we wish we could adopt everyone. On average, all the applicants were very strong. But at the end of the day, only one person can go through. For us, the huge number of people who applied to stand on our party ticket is testimony to the growth and popularity of our party. In some cases, we had more than 20 applicants for one slot. We are encouraged by the passion and desire that people demonstrated in wanting to stand on our party ticket.
Even at running mate level, we have seen a lot of excitment not only in the party but the nation as whole. We did not see this level of excitment for the PF running mate. Clearly, people see hope in UPND and are anxious to see that the right person emerges as running mate for our presidential candidate HH.
Lastly, we invite you for the nomination of president HH and his running mate tomorrow at Mulungushi conference centre. Please wear something red if you can.
UPND