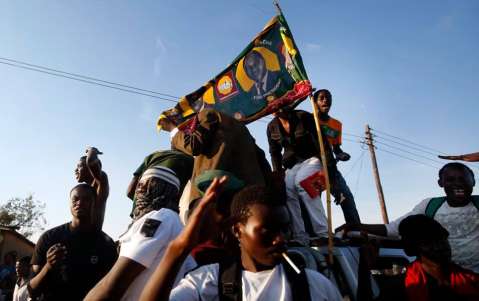 UPND President Hakainde Hichilema will announce his running mate on Thursday,2nd June,2016 a day before filing his nominations.
Party Spokesperson Charles Kakoma has dismissed assertions that Mr Hichilema's delayed announcement of his running mate is because his choice is likely to bring about confusion in the party.
Mr. Kakoma has told QFM News that as president, Mr. Hichilema has the right to choose whoever he wants to run with on the ticket.
He has further stated that the MoU the UPND signed with the United Democratic Front led by Miles Sampa and the MMD led by Dr. Nevers Mumba did not include any clause on the presidential running mate.
[QFM]