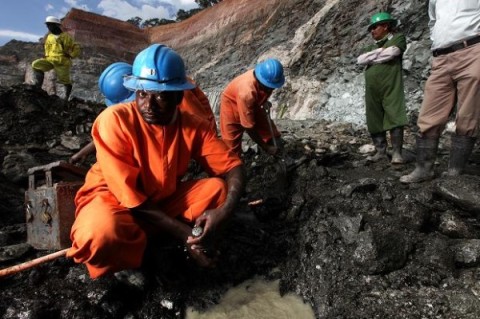 EX-MINERS in Mufulira say they feel duped by President Edgar Lungu's government because its promises have not been fulfiled after they were laid off.
The former miners were part of the 4,300 that were retrenched last November by Mopani Copper Mines due to the crisis the mining sector faced.
The miners, who have since formed an association called the Mufurila Ex-miners Motivation Platform, expressed disappointment with the failed promises and wondered why President Lungu and his government had failed to honour their promises if they cared about their welfare.
"In November 2015, President Lungu came to Mufurila, Shinde Stadium to be exact, where he promised and assured us that we would not be retrenched. Just after a week or so, we were retrenched by Mopani. The retrenchment on its own was tough to bear but the miners accepted it. After the retrenchments, the Head of State said he would negotiate with the banks to cancel the loans in order to cushion the miners' job losses. This was also reaffirmed by the President's press aide Amos Chanda in an interview on Muvi TVs 'The Assignment' interview. Chanda said the banks had agreed to write off the debt owed to them by the affected miners. None of these things have been done. We are living in misery, our families are suffering and nobody seems to care," association chairperson Donald Kabashila said.
Kabashila said no loans were cancelled as their pay statements indicated significant deductions.
The Post