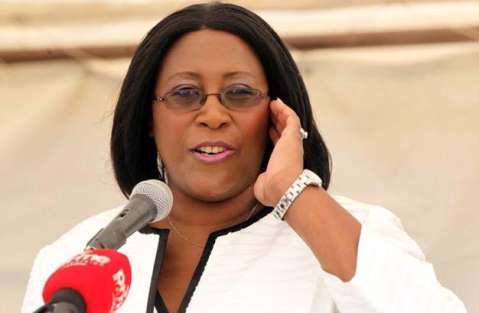 FORMER first lady Dr Christine Kaseba Sata is still staying in Libala at her mother's house because she has been neglected by the ruling party which has been hijacked, says her nephew Miles Sampa.
In 2015, Secretary to the Cabinet Roland Msiska revealed that Dr Kaseba had turned down several houses Government had identified for her and family on grounds that the properties did not provide her with privacy or the owners had changed their minds for unexplained reasons.
But Mr Sampa, who has endorsed UPND president Hakainde Hichilemam for the republican presidency in the August 11 elections, accused President Edgar Lungu and the Patriotic Front government of neglecting the former first lady and her children.
"The son of President Sata, Mulenga, has been rejected and he moved out of PF. As for me, I was told that I am just a nephew I can go; and the wife (to president Sata) stays in Libala," Mr Sampa said.
He said even Guy Scott, ''a white man who travelled everywhere with President Sata'', has equally been forgotten by President Lungu.
Zambia Daily Nation