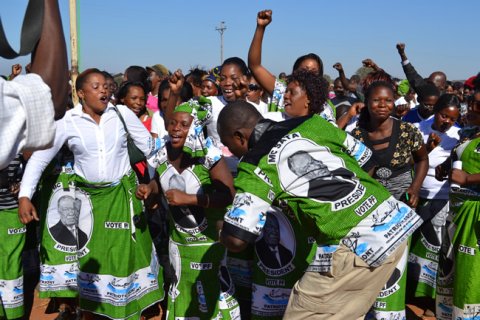 The ruling Patriotic Front says UPND President Hakainde Hichilema is hallucinating to suggest that it is conniving with the Electoral Commission of ZAMBIA (ECZ) to register foreigners as voters.
PF Deputy Spokesperson Frank Bwalya says there is no truth in what Mr. Hichilema is claiming.
Mr. Bwalya has argued that if there was any truth in what Mr. Hichilema is alleging, he would have been the first one to report the matter to the Police.
He says it is clear that Mr. Hichilema is only panicking upon realizing that he is losing the August 11th general election.
QFM