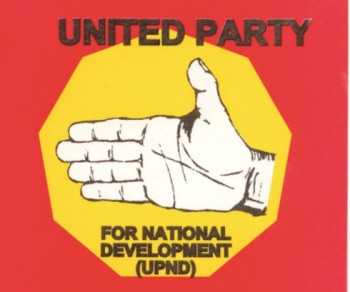 The Patriotic Front -PF- says the UPND is misleading itself by suggesting that the ruling party will lose this year's election.
PF Deputy Spokesperson, Frank Bwalya says President Edgar Lungu and the PF will win the election.
Mr. Bwalya says the PF is more united and ready to deliver victory and defend late President Michael Sata's legacy.
He was speaking to journalists in Lusaka today.
Mr. Bwalya said claims that the current leadership of the party has abandoned Mr. Sata's legacy is baseless because President Lungu has continued with all the development projects.
He said those that have left PF and joined UPND are the ones who have abandoned Mr. Sata's Legacy.
But UPND Deputy Spokesperson Cornelius Mweetwa says his party will not be dragged into arguments with Mr. Bwalya.
Mr. Mweetwa says the UPND will remain focused ahead of the August 11th general election and will not concentrate on cheap politicking.