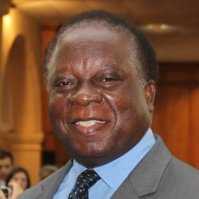 FORMER vice-president in the MMD government Enoch Kavindele says his decision to back President Lungu in the forthcoming general elections does not mean that he is looking for favours from the head of State.
Mr Kavindele said yesterday he is not lobbying for a job because he is already a successful businessman who has all the money he needs to sustain his needs.
He said this when he featured on the Zambia National Broadcasting Corporation (ZNBC)'s Sunday Interview programme last evening.
"As we talk now, I am US$10 million richer as I am just from selling a piece of land to an investor," Mr Kavindele said.
Zambia Daily Mail