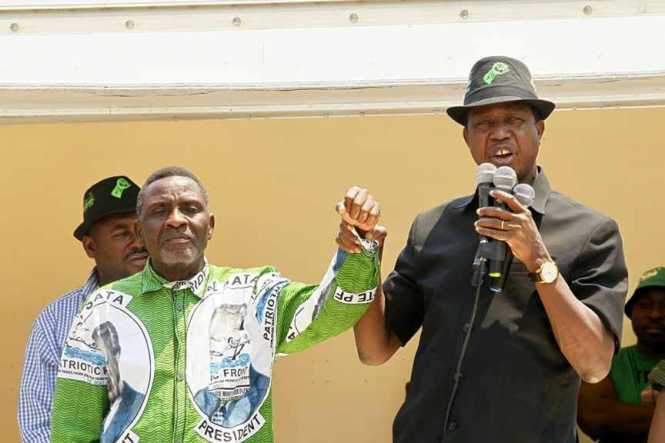 A prophet from the Inter Denomination Jesus Ministry, John Simfukwe, says President Edgar Lungu will win the forthcoming August 11 general elevations.
Prophet Simfukwe disclosed during a media briefing that God revealed to him that President Lungu will emerge as a winner in the August 11 national polls.
He explained to the journalists that the revelation came to him after he entered in a three month-period of fasting.
He further disclosed that the opposition political parties will win more parliamentary seats compared to the ruling party.
The Prophet said God has placed a special seal on President Lungu as evidenced on his fair of God.
He stressed that President Lungu is the only leader calling and championing national unity across all the tribal lines.
Meanwhile, Prophet Simfukwe has urged clergymen in the country to desist from distorting the word of God for the sake of pleasing political leaders.
He rather instructed the clergymen to speak the word as they receive it from God without distorting the content of the message.
And commenting on political violence and ritual killings that have rocked the country, Prophet Simfukwe, said very soon the evil will be put to a stop.
He dismissed reports alleging that politicians were behind the ritual killings taking place across the country.
The man of God revealed that men with evil intentions are the ones behind the spate of ritual killings.
He has since wished families who are victims of ritual killings God's protection.