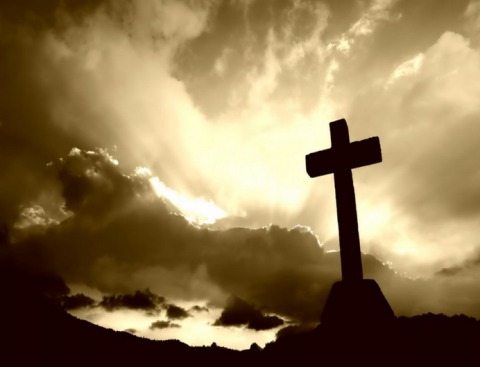 Manila. – What started as a small stage play in the 1960s has become a tourist spectacle in a small village in the Philippines. Worshippers have taken the observation of Lent to the extreme – by being nailed to wooden crosses in a bloody recreation of Jesus Christ's crucifixion. Catholic devotees in the northern Philippines were fastened to crosses with two-inch nails through their hands and feet to mark Good Friday.
They were filmed screaming in agony as the alcohol-soaked pins were hammered into their extremities, before they were hoisted aloft with ropes and fabrics supporting their weight.
The spectacle, which takes place on the outskirts of Cutud village, began in the 1960s as a small stage play but has since become a popular tourist attraction. Michelle Digeastano, a tourist from New York, said: "I never thought in a million years I'd actually see someone live get crucified.
"It's quite shocking to see this happen, but it's a sight to behold because this is a Holy Week and also my birthday which is why it's my first time in the Philippines and enjoying the experience overall."
Hundreds of spectators witnessed the bloody ritual about 70km north of Manila. Penitents recited short prayers under the sweltering heat before being brought down and taken to a clinic for treatment.
Ruben Enaje (55) has taken part in the crucifixion for 30 years, and is the oldest devotee to go up on the cross. He attributes his faith to his recovery from a serious illness when he was young, which is why he continues to be crucified every year.
"If it was up to me I would have retired already because I can feel the growing pain from being struck by nails and the weight of the cross.
"But I'm not going to refuse because if I did, I may end up in the hospital again," he said.
Clearly suffering as the nails were hammered through his hands, he was lowered after after a short time on the cross and taken away by paramedics for treatment.
Every year during the Lenten season – a 40-day commemoration of the suffering, death and resurrection of Jesus Christ – devotees in the Philippines practice their penance.
This is characterised with long-standing traditions such as crucifixion, flagellation, fasting and pilgrimages to churches, all believed to wash away sins.
The Catholic Church has expressed disapproval of such actions, deeming them misinterpretations of faith.
It says prayers and sincere repentance are enough to commemorate the observance of Lent.
Despite opposition from the Church, such practices still continue across the predominantly Catholic country.
Over 80 percent of the 100 million population is Catholic.
The crucifixion rituals take place during the Holy Week, an eight-day festival which ended yesterday on Easter Sunday. – The Mirror.