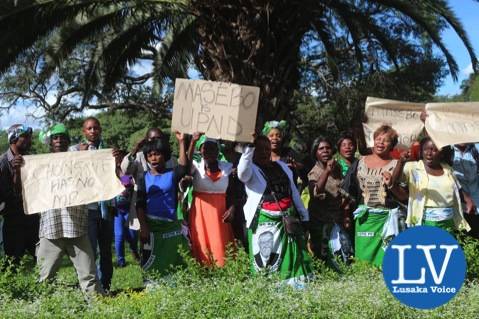 Christian women in Lusaka Province have unanimously agreed to support women vying for political office ahead of the August 11 general elections.
The Lusaka Province Women's Fellowship of the Council of Churches in Zambia (CCZ) made the declaration in a signed communique at a one -day symposium held in Lusaka .
This is according to a press statement released to ZANIS by CCZ Communication and Documentation Officer, Grace Zulu-Sitima
"We the women church leaders present at this symposium reaffirm to support women wishing to participate in the forth coming polls," the communique reads in part.
Ms. Zulu-Sitima said the women are concerned that most positions in politics and in churches have been dominated by men for a long time hence their resolve to support women.
Ms. Zulu-Sitima said the women are concerned with the continued intimidation and harassment on the political landscape perpetuated by political violence which is resulting in women fearing to participate in the political governance processes.
Ms. Zulu-Sitima said the communique says violence reduces the confidence of women and further undermines their dignity.
She said women have called on relevant authorities to consider reducing or wavering of fees for women candidates in order to promote women participation in governance.
She added that women have called on financial institutions to support women to gain financial freedom through women.
The communique regrets that women have continued to receive limited support from their male counterparts as evidenced from the campaign programmes that sideline women from being the main players but mere supporters.
The communique argues that women have unique leadership qualities which are suppressed such as trustworthiness, commitment and hard work in pursuit of their leadership interests.