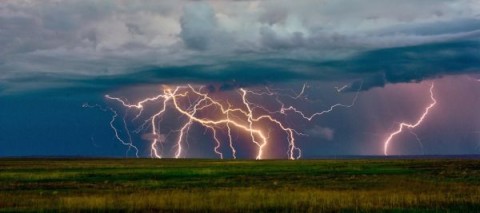 Two juveniles have died after being struck by lightning during a heavy down pour in Maamba Township in Sinazongwe district.

Police sources in Maamba confirmed to ZANIS in a telephone interview that the incident occurred yesterday around 13:00 hours in Kabanana Compound along Kabanana stream.

The sources said Emmanuel Mulinde, 49, of Kabanana Compound, reported to Police that Emmanuel Daka, aged 8, and Luwious Kakoma, aged 5, had drowned in Kabanana stream.

However Police rushed to the scene and after examining the incident discovered that the duo juveniles were struck by lightning.

The bodies of the deceased juveniles were later retrieved   and are currently lying in Maamba Hospital Mortuary awaiting burial.