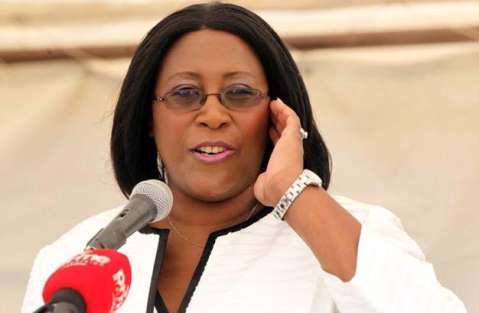 A WRANGLE has erupted over the sharing of late president Michael Sata's estate where two of his children and their mother have dragged former first lady Christine Kaseba to court.
Mukupa Sata and Salome Sata, children of Petronella Mpundu have sued Dr Kaseba and State House deputy Minister Mulenga Sata in the High Court for being sidelined in the activities and decisions surrounding the estate of their father.
Dr Kaseba has been sued together with Mulenga, in their capacities as administrators of late Michael Sata's estates and the Attorney General is cited as the third responded in the matter.
Ms Mpundu, an economist has told the court that she was married traditionally to former president Sata and they had two children and should therefore be fully recognised in the management of his estate.
She said former president Sata provided for her and Mukupa and Salome's requirements until his sudden death on October 28, 2014.
She accused Dr Kaseba and Mulenga of failing to declare the value of the late president's estates, as well as disclose details of a trust which their father created for the children's benefit, who were party to the assets.
"That the late Michael C Sata and I were married under customary law in Zambia and he provided for me all my needs which included upkeep at home, travel, holiday and transport. That in my relationship with the deceased, we had two children born to us and the two were equally maintained by the deceased," she said.
Ms Mpundu explained that by virtue of who she was to the deceased, she presented authority over the contents of the information before the court and swore to the parentage of her children as belonging to the late president Sata.
She said, Cabinet Office recognized her and her children as the family of president Sata who also created a trust for the benefit of the children, which details have not been declared to her by the administrators despite several attempts to get the information.
Ms Mpundu has since requested the High Court for an interim injunction to restrain the three respondents to cease any activities of administrator on the late president Sata's estates until after the determination of the matter before the courts.
zambiadailynation