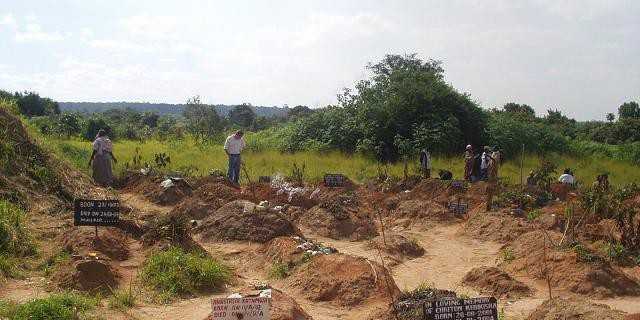 THE wife of Mufalali Mufalali says the result of a DNA test will not have any bearing on her as she has already accepted the person that has returned after death and burial last year as her husband.
Namate Kamitondo, 41, says she has accepted Mr Mufalali because she is convinced that he is the person that was buried in November last year, only to 'resurrect' early this month.
She explained that she is sure that Mr Mufalali is her husband, as all the features and scars on the body are still the same ones.
And Ms Kamitondo claims that the remains that were exhumed by Zambia Police in her presence were not a human corpse adding that what she saw was merely a black object with a wax-like appearance.
Ms Kamitondo also said the jacket that her husband's body had on at the time of his burial was instead folded and placed as a pillow for the said object.
"I have already accepted Mr Mufalali as my husband and nothing will change even if the DNA comes out negative. This is my husband and not that thing I saw in the coffin," she said.
Mufalali's 12-year-old son Mundia also says that the man who had returned was his father.
He said the appearance and every single feature were those of his father.
Apostolic Foundation Ministries International bishop Gilbert Nalumino, who has taken in the family, said Mr Mufalali has been put on special prayers and deliverance.
Bishop Nalumino said the victim has shown signs of improvement since he returned on February 8, 2016.
"Mr Mufalali is slowly gaining his memory as he is able to recognise all his five children by name. Just yesterday [Friday], the brother from Lusaka came to see him and he also recognised him by his first name," Bishop Nalumino said.
Mr Mufalali, who is between the age of 44 and 46, is believed to have been buried on November 1, 2015.
Zambiadaily mail