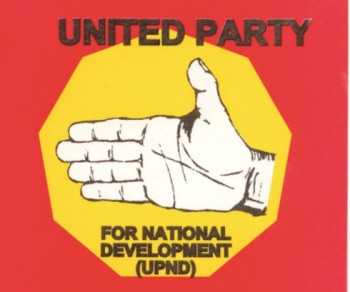 Several government officers including a Zambia News and Information Services-ZANIS- crew were held hostage in Bweengwa in Monze after suspected UPND cadres attacked a convoy of government vehicles that were returning from covering President Edgar Lungu.
Some Windows for a government Land Cruiser registration number GRZ 680 CL belonging to the Department of Social Welfare which was being used by the ZANIS crew was smashed.
By 18:58 hours, ZANIS Reporter Fredrick Macha, Technician Charles Mulwendo and Photographer James Chilufya as well as some police officers were among government officers that were subdued, forced to sit down and surrounded by the attackers.
Other government officers being held captive include officers from Ministry of Works and Supply and those from provincial administration.
The Monze-Niko road was barricaded on both sides making it impossible for any of the captive to escape.
The incident happened soon after President Lungu left Bweengwa after addressing a public rally.
Southern Province Police Commissioner Godwin Phiri told ZANIS by telephone that he was busy organising a rescue operation.
Meanwhile, Southern Province Permanent Secretary Sibanza Simuchoba says police are doing their best to rescue government officers who are being held hostage by suspected UNPD cadres.
Mr Simuchoba told ZANIS he is in constant touch with police command on what strategies are being employed to implement a rescue operation.
He said government is deeply concerned with the safety of its officers who were attacked and subdued by suspected UPND cadres soon after President Lungu left Bweengwe after holding a public rally in the area.
Mr. Simuchoba said government is closely monitoring the development.
But UPND Spokesperson Charles Kakoma said he has NOT received any report on the violence in Bweengwa.
Mr Kakoma said violence must be condemned by all regardless of the political affiliation of the perpetrators.
He said UPND is doing its best to restrain its cadres from engaging in acts of violence in the run-up to the August 11, general election.
ZNBC