A 21-year-old Tanzanian student was violently assaulted in Bangalore, India, on 31 January 2016 by a mob in a disturbing instance of vigilantism and racism.
The mob, which targeted her after a Sudanese student allegedly hit and killed a 35-year-old woman while driving in the area, beat her, stripped off her clothing and paraded her around naked while the police reportedly watched. The Tanzanian student, who is a second year business student at Acharya College, came to the spot travelling in another car along with four others some 30 minutes afterward and was not even remotely connected to the accident.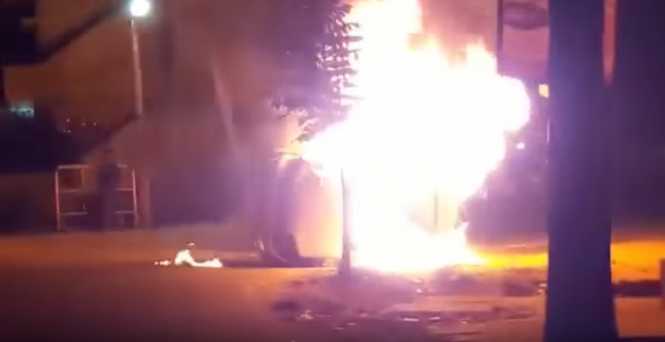 Nevertheless, the mob forced the students out, beat the driver and torched their car. They robbed them of their belongings, then proceeded to strip the girl naked. The incident only hit the news on 3 February after she went to the local police and they refused at first to register the case.
The horde was so enraged that they beat someone from the crowd who had offered her a T-shirt to cover up with. When the young woman then tried to enter a local bus nearby, the passengers pushed her back down into the hands of the mob.
The violence sparked a flood of condemnations on Twitter:
READ MORE on .. https://globalvoices.org/2016/02/03/a-tanzanian-womans-brutal-mob-assault-highlights-racism-in-india
The case reeks of complete miscarriage of justice. Here's a point by point break down:
1. When the local police standing near the mob didn't intervene, a concerned bystander tried to cover the girl with his t-shirt. He too was beaten up by the mob.
2. The girl tried to flee by entering a BMTC bus at the junction. The passengers in the bus threw her back on the road. People got down from buses, autos etc to join the mob.
3. When the girl finally got away from the mob, she headed straight to a police station where she was harassed again. The police demanded that she bring the Sudanese man to the station, in order for them to register her complaint.
4. As Kaweesi puts it, "When the girl did not even know about the accident or the spot where it happened, how can she bring in the driver of the car?"
5. The mob had set the car ablaze which meant that the African students lost their passports, ATM cards, cash etc. So the students couldn't even pay for medical bills and were sent out of hospital, despite being injured.