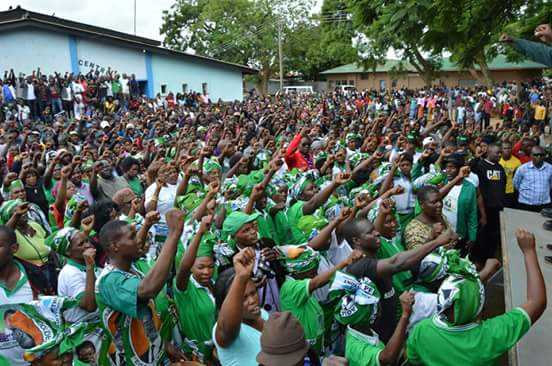 In an effort to show that the party is still intact despite the Member of Parliament quiting, the Patriotic Front has held A public rally in Matero constituency.
The PF wants to prove that Miles Sampa who quit the PF has no impact in the constituency.
Speaking at the rally, PF Secretary General Davies Chama begged the people to vote for President Edgar Lungu.
Chama said President Lungu needed a five year mandidate. He urged the members to remain committed with the PF.
Sampa last weekend launched Democratic Front whose ownership is still contested.