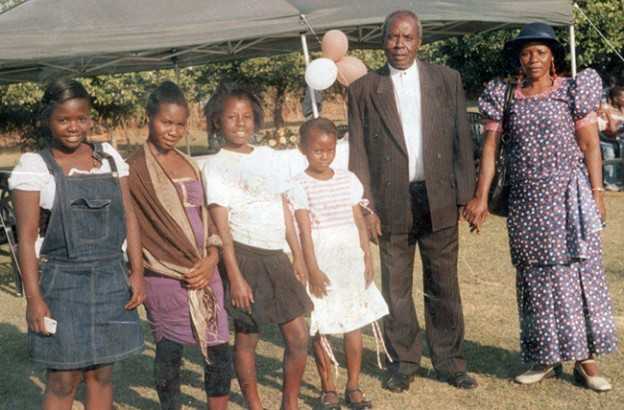 COMING from a royal family and searching for a wife was not easy for Prince Bryce Mfune because he observed that most women were more interested in his wealth than his personality.
Prince Mfune, 66, however, did not despair because he had a strong belief that one day, he would find a woman who genuinely fell for him as a person and not because he was from the royal family.
"Even my advisors would warn me against materialistic women because they would not make good wives and that when the chips were down, they would not be there for me," he said.
Being the head of Chief Mphamba Royal throne of the Tumbuka people in Eastern Province, he needed a wife who would be companion.
Unexpectedly, while working as marketing officer at Zamtel in 1981, a woman caught his attention in Lusaka's Kamwala trading area.
He did not waste time and immediately approached her and the two exchanged greetings. Prince Mfune then said he had to rush back to work but little did the woman know that he was trailing her until he discovered where she lived.
The woman, Taonga Manyoni, 54, had no idea that a stranger was trailing her.
He then paid Taonga frequent visits before making his intentions known that he wanted the two to be in courtship.
"I learnt that she was a decent, humble, respective and loving woman. Just the sort I needed for a wife," Prince Mfune said.
"Despite the many materialistic women I had met, she was different and very reserved. Not only was I attracted to her beauty but her conduct as well. She is also a God-fearing person," he added.
To Prince Mfune, God answered his prayers by bringing into his life just the kind of woman he wished for.
There seemed to have been a mutual attraction because even for Taonga, she did not hesitate to give Prince Mfune her time of day when he stopped her to a point where a car almost bashed her as she carried a live chicken from the market.
"He approached me and asked if he had seen me in Ndola before. I told him it was not me because I live in Mumbwa and was only in Lusaka to visit my relatives," she recalled.
The two parted company when Prince Mfune realised he was running late for work.
"I fell in love with Prince Bryce because he was a loving, respectful and serious man. I realised that he was looking for a serious relationship and eventually make me his wife," she said.
After Prince Bryce proposed to her, he bought her a gift which she rejected because her family did not know him.
Though taken aback, Prince Mfune was convinced that she was a right woman for him. Taonga even declined to go out on dates with him unlike other women who jumped to the idea.
"I was surprised because most of the women I met used to demand for things that were more than my salary," he recalled.
Now a father of eight and grandfather of eight, Prince Mfune described his 34 years in marriage as blissful.
He sees Taonga not only as his wife but a friend. He said Taonga's respect for him has contributed to strengthening their marriage.
"She would kneel before me even before I married her, a practice she still does years into our marriage. This shows how respectful she is and the kind of family she comes from.
My father approved of her being my wife due to the respect she showed him the first time she met with him. She knelt as usual," Prince Bryce stated.
Prince Bryce's sentiments could not be doubted as his wife went down on her knees to extend her greetings to this reporter. The practice was also seen in the children and grandchildren who were present.
To Prince Mfune, a wife should obey her husband while a man is expected to honour and love his wife.
He believes tolerance and forgiveness should be paramount in a marriage, "no human being is perfect".
The couple urged young couples to know their spouses and understand their desires if peace and unity were to exist in any marriage.