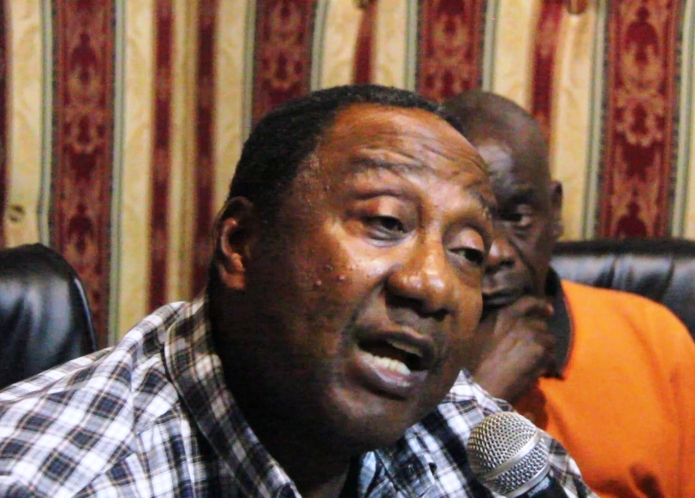 UNITED Party for National Development vice-president for administration Geoffrey Mwamba's former bodyguards have sued him for defamation of character for allegedly calling them thieves after he accused them of stealing US$4,000 from him.
Levy Simukoko and Mike Sitali have sued Mr Mwamba demanding K350,000 each in damages for defamation of character and anguish.
The duo claim that they were employed by Mr Mwamba as bodyguards and that they were called to his residence sometime last month and that when they got there, he asked them to accompany him to a police station.
They claim that Mr Mwamba accused them of stealing the money and that they were placed in police custody at Melisa Police Post for a night.
The duo further say they were later moved to Woodlands Police Station where Mr Simukoko was detained for five nights, and that Mr Sitali was taken back to Melisa Police Post where he also spent five nights.
The two claim that they were later informed that the person who stole the money was apprehended by the police and would appear in court soon.
The two bodyguards said they approached Mr Mwamba at his residence and his office to try and resolve the issue amicably but that they were turned away because he did not want to see them.
They said they were informed by a Mr Sakala that the defendant had refused to have an audience with them.
They are demanding K200,000 each as special damages for defamation of character because they claim that Mr Mwamba's words that they had stolen from him meant that they are not of good character and cannot be trusted by any well-meaning people in society.
They also want K150,000 each as exemplary damages for the anguish, pain and torture that they suffered for five days that they spent in police custody at Mr Mwamba's alleged insistence.
zambiadailymail