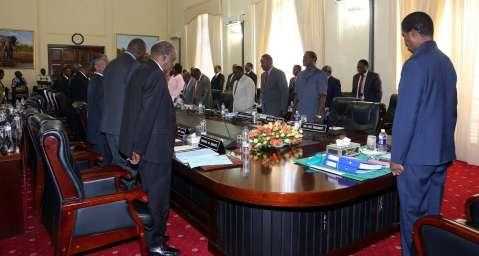 Political Activist Dante Saunders says the spending cuts announced by President Edgar Lungu should be accompanied by a reduction in the size Cabinet.
Mr. Saunders believes that the current Cabinet is too bloated for a struggling economy like that of Zambia.
He says President Lungu will do well to reduce his cabinet as he continues to look for other alternatives of cutting down on government expenditure during this economic crisis period.
Mr. Saunders adds that it is unacceptable and deceptive for President Lungu to claim that he is committed to cutting down on government expenditure when some ministries have two deputy ministers.
And Mr. Saunders says President Lungu should reverse his directive to Energy Regulation Board (ERB) to revise the current fuel prices saying the directive amounts to a death sentence on the majority Zambian people.
He says prices of goods are already high and that any upward adjustment in the fuel prices will trigger a further increase in prices of essential goods and services.
qfm