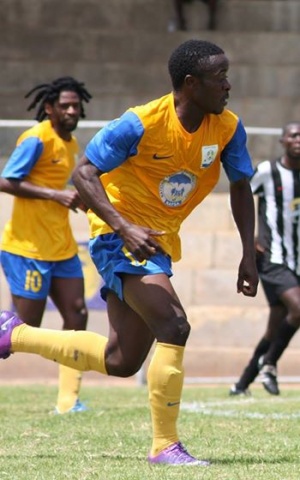 LUSAKA Dynamos skipper Kennedy Kashobondo has regretted slapping referee Francis Lombe during Wednesday's Super Division Week 30 match against Zesco United at Edwin Imboela Stadium.
And Football Association of Zambia (FAZ) referees manager Katongo Kabungo said the national soccer governing body's disciplinary committee will handle the matter.
Kashobondo said in an interview in Lusaka yesterday that he acted angrily because Dynamos were on the verge of being relegated.
He said as captain, he was under pressure to save the team from dropping to the first division.
"I am a Christian and I have been in football for over 20 years. Last year I even attended a CAF C licence course. I agree what I did was not supposed to happen and I am very sorry.
"You know when you are running and you are in the situation that we were in you can't think properly. And as you know, us as Lusaka Dynamos have been facing financial problems so I was confused," Kashobondo said.
He promised to be a disciplined player.
Kashobondo, however, took a swipe at Zesco striker Winston Kalengo for hitting him on the nose.
He claimed Kalengo hit him on the nose and bled and wondered why Lombe did not caution him.
"Just because he is from the national team and he scored two goals [in the World Cup qualifier against Sudan] then you can't discipline him? I expected the referee to talk to Kalengo but he didn't, that is why I was hurt.
"I will wait for FAZ to call me and I will say the truth," Kashobondo said.
Zesco won 2-1 but Dynamos survived relegation, thanks to Nakambala Leopards who beat Konkola Blades by a similar margin.
Meanwhile, Dynamos chairperson Mofya Chisala said Kashobondo will be disciplined.
Chisala said 'Elite' Dynamos is a disciplined side but Kashobondo's behaviour could dent the club's reputation.
Coach Perry Mutapa also condemned Kashobondo for his action.
"He was not supposed to do that. We are a very disciplined team and what the player did today is not part of us because sometimes we go for days without getting paid but the boys have never misbehaved," Mutapa said.
Zesco coach George Lwandamina said his team did not play well.
Lwandamina said the players relaxed having already won the Super Division title and did not play according to instructions.
Zanaco coach Mumamba Numba has called for early preparations ahead of the 2016 Confederation Cup, CECILIA ZULU reports.
"We are ready for continental games. What we need is good preparation, that's all. Otherwise, we are more than ready," Numba said after his team beat Green Eagles 1-0 at Sunset Stadium in Lusaka.
Zanaco last represented Zambia in Africa in 2013 when they reached the first round of the Africa Champions League.
Eagles coach Justin Chinama was disappointed that they lost the last match of the season.
zambiadailymail