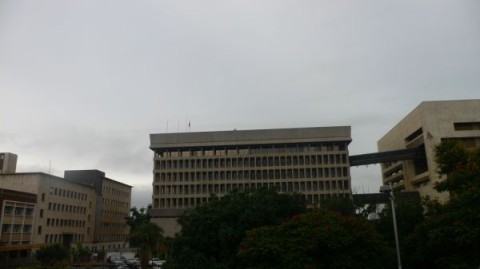 The Bank of Zambia has raised the Policy Rate to 15.5 percent, from 12.5 percent in an effort to tighten monetary policy.
The Monetary Policy Committee which sat yesterday also decided to lift the caps on lending rates to allow for better functioning of the credit market.
Bank of Zambia Governor Denny Kalyalya says both measures are with immediate effect.
Dr. Kalyalya said keeping inflation expectations anchored in single digits is critical to maintaining the Central Bank's targeted macroeconomic objectives and in particular, steering inflation towards the 2016 target.
He explained that in arriving at the decision, the committee took into account the inflationary developments in the third quarter and the inflation outturn of 14.3 percent in October 2015.
Dr. Kalyalya was speaking at a media briefing in Lusaka today.
And the Bank of Zambia Governor has disclosed that notes with special marks to be used by the visually impaired are now in circulation.