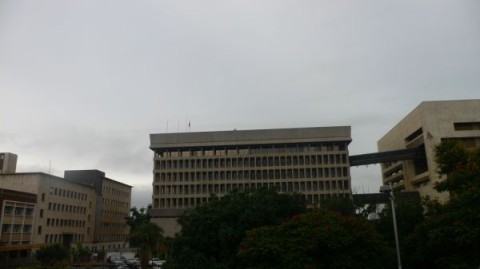 FINANCIAL education in Zambia is yielding results with Bank of Zambia (BoZ) collecting K7,600 worth of coins from pupils during this year's Financial Literacy Week in Lusaka.
BoZ deputy governor Bwalya Ng'andu said the coins were collected by 13 schools that participated in the 'coinathon or money in the box' competition in March this year.
He said the central bank has engaged with the Ministry of Education to revise the national school curriculum to include financial education at all levels of the syllabus.
In a speech read for him by Financial Sector Development Plan chairperson Visscher Bbuku at a media breakfast to commemorate World Savings Day yesterday, Dr Ng'andu said financial literacy is important to both the security of individuals and that of a country.
World Savings Day is being celebrated under the theme 'Save money, the world is in your hands'.
"The importance of financial literacy, particularly in developing countries like Zambia, has been highlighted by leading institutions such as the World Bank Group because of the positive impact this can have in promoting livelihoods, economic growth, sound financial systems and poverty reduction.
"It was interesting to note that more than K7,600 was collected in idle coins from just 13 schools in Lusaka with the top school bringing in K1,491 weighing about 48 kilogrammes," he said.
Dr Ng'andu said BoZ is extending the initiative to other schools outside Lusaka starting with Copperbelt.
He said it is important for commercial banks and other financial institutions to continue implementing initiatives that encourage a saving culture among the public.
Bankers Association of Zambia (BAZ) chairperson Clergy Simatyaba said there is need for the public to cultivate a culture of savings, especially in children.
"In encouraging financial education and literacy, some banks have partnered with schools to encourage pupils in different grades to save through piggy account," he said.
BAZ is also happy that the banking sector accounts for over 90 percent of financial systems assets in the country.
zambiadailymail