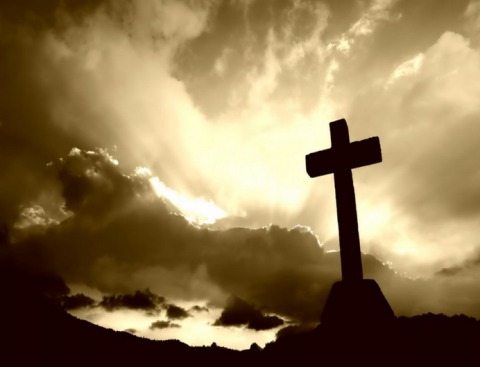 THE country has been in a spiritual mode in the past few weeks, ending months of shenanigans caused by political inclinations. Politicians were trading invectives while their supporters were even coming to blows over differences of opinion.
On the other end, the country's economic outlook was taking a battering from a stuttering global environment, which opposition politicians conveniently blamed on Government.
Politics based on tribe and regionalism have left the country deeply divided as 'brother turned against brother'. When times are as difficult as they are in Zambia, it calls for wisdom from leadership.
That is precisely what President Lungu offered when he chose the spiritual path to complement his Government's efforts in alleviating Zambians' challenges.
After declaring a day of repentance, fasting and prayer that galvanised the nation amidst isolated objections that unmasked people's real association with God, the President also designated October 18 a public holiday, cementing his strong belief in God.
President Lungu went one more step; graced the ground-breaking ceremony on Sunday as a signature of Government's determination to tug along with God.
Government is now determined to have its own house of prayer after years of carrying out its spiritual gatherings at the Cathedral of the Holy Cross which, we must admit, has served the nation well.
On Sunday, President Lungu launched the construction of a 7,500-seater house of prayer, which is estimated to cost K54 million.
We commend the President for taking the lead in the construction of the house of prayer with a promise that the country will remain a Christian nation.
In doing this, the President is honouring God and recognising the importance of acknowledging Him in all that He does.
He is showing that God is overall in the country and He is the only one who can help Him lead the country. There is wisdom in doing this.
We are convinced that the acknowledgement of God is a sure sign the country is being taken in the right direction.
His public declaration of his position deserves commendation. Some leaders would rather not display their spiritual inclination, a sign of indecisiveness.
There are various examples of how countries that did not acknowledge God had only done so to their destruction.
Despite the unfavourable economic winds blowing around the country, we take note of some positive events that are taking place at the same time, like the day of repentance, prayer and fasting and now the construction of the house of prayer.
We have seen a number of critics and heard them say this or that in opposition to the pronouncements that the President makes on such matters. There is a modest word that defines such a standpoint – naivety.
We wonder how else one can lead the country if he does not want to give God the first place and let Him take charge of the country.
As the President put it himself, "Being President was not his idea, it was God's idea".
No-one can come to a conclusion like this unless he knows what God has done in his life. According to President Lungu, he has seen God work in his life since he became President.
Therefore, we will let the critics remain in their chairs while God is working His way in our country through those he chooses to do so. It's not our duty to force anyone to believe in God but as a responsible media, we urge everyone to believe in God.
Like Jim Reeves chronicles in one of his hymns, "there is God up in heaven, no human can create these things'.
Unity plays a crucial role in our country and we want to acknowledge that we have not achieved this on our own. God is in the lead.
It is also through such events that God seeks to foster peace, love and unity for the country. Let's strive for these virtues.
We call upon those who care, the religious leaders and all, to support the President in his endeavours to draw the country closer to God.
Amen!
Zambiadailymail