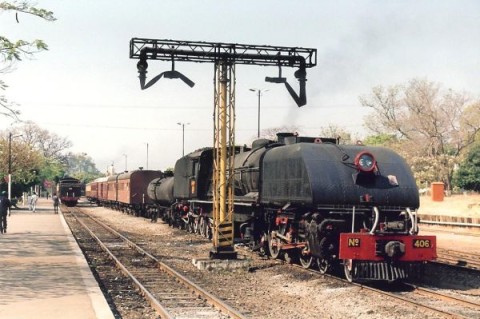 A TWENTY-SIX-YEAR OLD deaf woman yesterday died instantly after she was run over by a passenger train in Serenje District of Central Province.
The woman, identified as Jane Tembo of Chief Kabamba area, was hit by a train at a railway crossing yesterday morning.
She sustained head and internal body injuries.
Central Province Commissioner of Police Lombe Kamukoshi, who confirmed the development, said the body was lying in the Serenje District Hospital mortuary awaiting a post-mortem.
Meanwhile, the condition of a Kabwe woman who is hospitalised after her former husband allegedly hacked her in the face and head using a machete before killing himself with insecticide has stabilised.
Violet Likanga of Kabwe's Magandanyama area is admitted to Kabwe General Hospital with health personnel indicating that the condition has improved although she is still in pain.
Ms Kamukoshi said the deceased in his note which he left stated that Ms Likanga's parents were aware that she was going out with another man and that they were in support of her behaviour.
She said police recovered a bottle of doom and the machete suspected to have been used in the act.
TimesofZambia