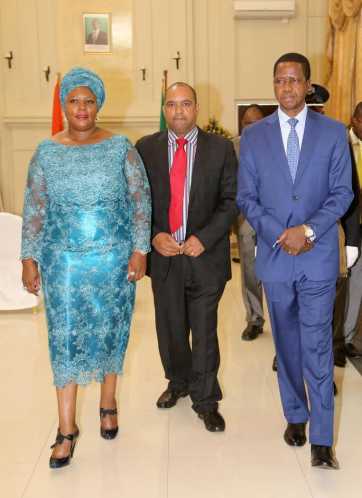 President Edgar Lungu has appointed Petauke member of Parliament Dora Siliya as Energy and Water Development Minister.
The President has also sworn in Livingstone Central member of Parliament Lawrence Evans as Deputy minister of Livestock and Fisheries at State House.
The President said he is confident that Ms Siliya will deliver to the expectation of the Zambian people.
President Lungu has assured the nation that by March 2016 the country will have enough power that it will be able to export.
And on Livestock and Fisheries, the President says Government has put in place various measures that will see Zambia increase its fish stocks.
Meanwhile President Lungu has reiterated that he wants to work with women not only in government but at party level as well.