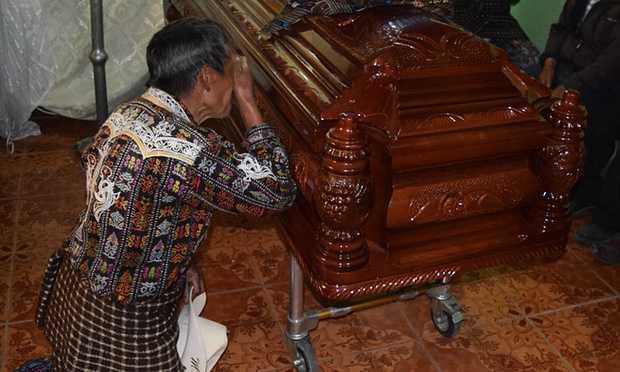 Mob killing in Concepción sparked by ambush on a rival of of the dead man that resulted in the deaths of two teenage girls
A mob has killed a village mayor in western Guatemala in apparent reprisal for an attack on a political rival that resulted in the death of two teenage girls.
A prosecutors' office spokeswoman, Julia Barrera, confirmed the death of 43-year-old Bacilio Juracan of Concepción, about 180km west of Guatemala City and near the popular tourist destination of Lake Atitlan.
Villagers blamed Juracan for an attack on Sunday on a former mayoral candidate, Lorenzo Sequen, who was riding in a pickup with relatives when about 10 armed and masked men opened fire. His daughter and niece, both 17, were shot dead and at least five others, including Sequen, were wounded.
Hours later hundreds of people surrounded city hall and a home where Juracan had sought refuge, then burned him to death. They also burned vehicles and at least six buildings including a restaurant and an internet cafe.
Sequen told police he had been threatened repeatedly by civic authorities after he called for an audit of the village government.
According to a police report, another former candidate urged neighbours to attack the mayor. Vigilante killings are common in rural parts of Guatemala, where there is often scant police presence.
Prosecutors have opened an investigation into the attacks. A national police spokesman, Jorge Aguilar, said 50 officers had been sent to patrol the village, where burnt cars remained in the streets on Monday.
Juracan was re-elected as mayor on 6 September. Sequen had been a candidate for a rival party.
The Guardian