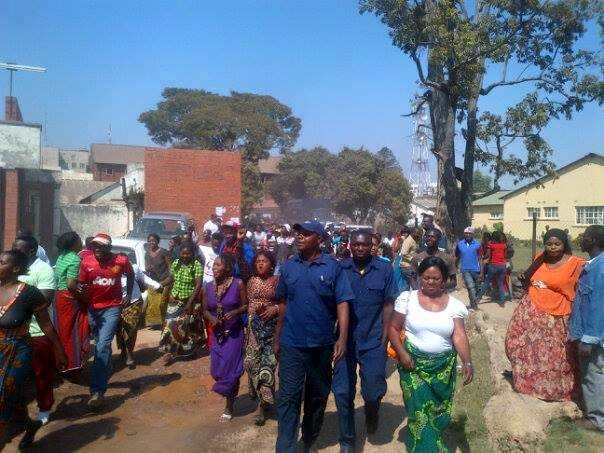 A 35-YEAR-OLD man of Kitwe has testified before the High Court how his friend was allegedly stabbed four times on his buttocks by two jerabos who later robbed him of his K7, 000.
In this case, Simeon Kalobo, 29, and Geoffrey Venda, 26, both suspected members of a notorious gang called jerabos, are facing one count of aggravated robbery.
Particulars of the offence are that Kalobo and Venda on August 10, this year, in Kitwe, jointly and whilst acting together with others, unknown and whilst armed with an offensive weapon, stole K7, 000 cash from Terry Kayamba.
Jack Kuchile said on the material day around 16:00 hours, he was in the company of his friend, who is the complainant in the matter.
He testified that the two went to the slug dump site, commonly known as Black Mountain, in Wusakile township where they were sent to check for machines.
The court heard that whilst there, Kalobo and Venda picked up a fight with the complainant and assaulted him on his upper lip.
"I accompanied him to Kitwe Central Hospital, and whilst the doctor was attending to him in his office, the two accused person's came in the office in the company of four others and lifted Kayamba from the chair where he sat," Kuchile said.
He narrated that Kalobo then got a knife and stabbed the complainant on his buttocks four times.
"I was also thrown into the van and they drove to Kantanta Street where they stopped the vehicle and started searching Kayamba and robbed him of his K7, 000," he said.
Later, the matter was reported to the police where the two were charged and arrested with the subject offence.
High court judge Timothy Katanekwa adjourned the matter to October 19, 2015 for continued trial.
zambiadailymail