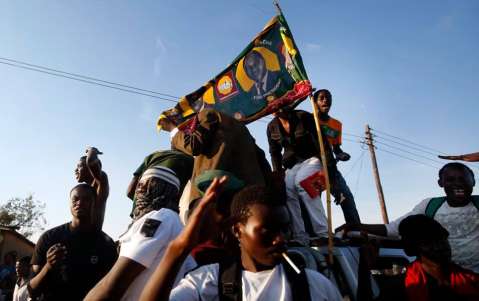 The opposition UPND has observed that Zambia will need a competent political leadership if its broken down economy is to be resuscitated.
And UPND Lusaka Provincial Youth Chairman Jacob Mtonga is of the view that the high interest rate levied on Zambia's external debt is indicative of the international financial market's low level of confidence in the country's economy.
Mr. Mtonga says the interest rate placed on loans like the recent Eurobond is largely dependent on the level of confidence that the international financial market has in the country's economy.
Mr. Mtonga believes that the state of the economy therefore poses a high risk to investments.
He also expressed doubts that the recent accumulated Eurobond will in this case have any long lasting significant impact on the country's economy.
QFM