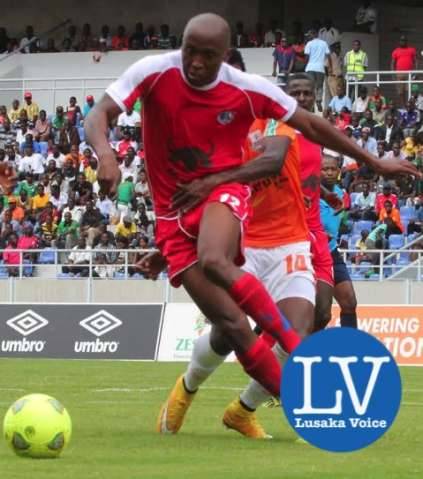 ZESCO United has suspended striker Jackson Mwanza and two others for abrogating camp rules.
Zesco general secretary Justin Mumba confirmed in Ndola yesterday that midfielder Justin Zulu and striker Jonas Sakuwaha, are the other players that came in conflict with the club's code of practice.
"After the Barclays Cup quarter-final match against Kabwe Warriors in Lusaka, the three players hosted friends from other teams at the hotel and drank alcohol. The players were still in camp preparing for the rescheduled match against Nkwazi.
"After the incident, the technical bench dropped the three players from the team," Mumba said.
Zesco beat Division One (South) Kabwe Warriors 2-0 in the Barclays Cup quarter-final match at Nkoloma Stadium in Lusaka, and drew 1-1 with Nkwazi in a Super Division rescheduled Week 23 match at Edwin Imboela Stadium in Lusaka
Mumba said the team does not condone indiscipline.
He said the club's disciplinary committee will meet today, to decide the fate of the trio.
"The disciplinary committee will decide whether to punish or pardon the players. We will communicate to the media the outcome of the disciplinary hearing," Mumba said.
The trio has so far missed matches against Nkwazi, Nchanga Rangers and Green Eagles.
Zesco are leading the Super Division log with 60 points, seven better than second-placed Zanaco.
It is a double blow for Zulu, who was last month banned for three months by FIFA for allegedly failing to settle 'fees' with Israeli agent Nir Karin.
zambiadailymail