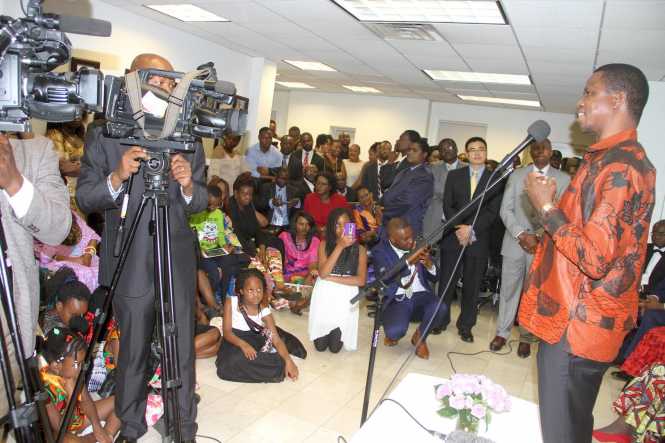 President Edgar Lungu has urged Zambians living abroad not to listen to people spreading messages that there is disunity in the nation.
The President said he will not allow anyone including politicians to mislead Zambians living in the diaspora into believing in falsehood about their country.
He said as Head of State he will continue to champion the 'one Zambia One Nation' motto in order to ensure that all Zambians from diverse backgrounds live in harmony.
President Lungu has since encouraged Zambians living in the diaspora not to forget their cultural identity.
The President said it is sad to note that in some case, some Zambians living abroad were failing to speak their local language.
He urged them to inculcate good morals in their children so that they know where they come from and thereby appreciate their cultural identity.
President Lungu was speaking on September 30th when he addressed Zambians resident in the United States of America at the Zambian permanent mission house in New York.
Meanwhile, President Lungu has advised Zambians living in the diaspora to desist from engaging in criminal activities.
He expressed disappointment with some Zambians who find themselves in conflict with law in foreign countries due to crime related activities.
President Lungu however praised Zambians living in the United States for respecting the laws of their host country by refraining from illicit vices like drug trafficking.
He said Zambians in the diaspora must learn to be proud of their country and must contribute to national building back home by investing in business ventures.
President Lungu, who was in New York to attend this year's 70th United Nations General Assembly, has left the United States of America for Zambia after completing his scheduled business.