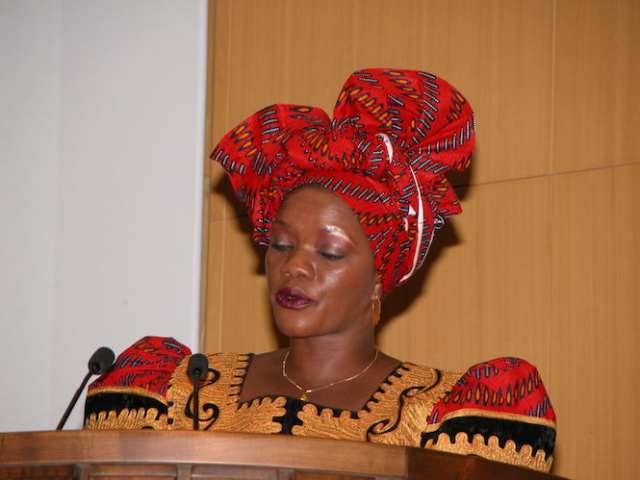 GOVERNMENT may lose about K3.5 million in compensation to four senior Zambia Wildlife Authority (ZAWA) officials who were illegally fired by former Tourism and Arts minister Sylvia Masebo in 2012.
Edwin Matokwani, the former ZAWA director general and three directors – Melody Zeko, Andrew Sampa and Taulino Banda – are now demanding to be paid K3.5 million as compensation after they won their case in the Industrial Relations Court this year.
The Treasury may be obliged to pay the trio whose contracts were terminated after Ms Masebo dissolved the ZAWA board of directors.
In a judgment delivered in July this year by deputy chairperson of the Industrial Relations Court Mwamba Chanda, the court ruled that it was clear that the decision by Ms Masebo to terminate the contracts of the four ZAWA directors at a press briefing without subjecting them to any disciplinary process was oppressive, arbitrary and unfair.
The judge established that the letters of termination of contracts of employment which were authored by the permanent secretary for Tourism and Arts ministry and the three months' salary in lieu of notice paid to the quartet did not in any way regularize the unfair and wrongful dismissal of the former directors.
"The first respondent is a public institution and those running it must at all times adhere to the principles of fair play. Dismissals based on misconduct must always be on proven grounds and not on the whims of those who wield authority.
''The press statement or briefing by the Minister of Tourism and Arts, having been extensively reported in the public and private media on 31st December, 2012, has left a tag of corruption on and rendered the complainants' credibility questionable.
"This will invariably make it extremely difficult for any prospective employer to offer them employment," Judge Chanda stated in the judgment.
Ms Justice Chanda ruled that Mr Matokwani and his subordinates had suffered mental distress and inconvenience by reason of Ms Masebo's unfair and wrongful termination of their employment.
Judge Chanda ruled that the complainants were therefore entitled to be paid 24 months salary plus all allowances and other prerequisites as damages for wrongful dismissal.
ZAMBIADAILYNATION