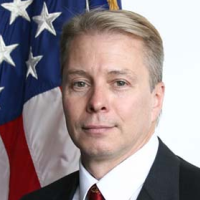 United States Ambassador to Zambia Eric Schultz says the depreciation of the Kwacha is not Zambia's exclusive problem.
Mr. Schultz says other countries are experiencing the same problem due to global economic shifts.
The U.S envoy has urged government to open dialogue with financial institutions such as the International Monetary Fund-IMF.
Mr. Schultz says such institutions are better placed to explain and interpret the various economic happenings Zambia is experiencing.
Ambassador Schultz's comments come in the wake of the depreciation of the Kwacha against major convertible currencies.
He says in the long term government should work to diversify the economy.
ZNBC