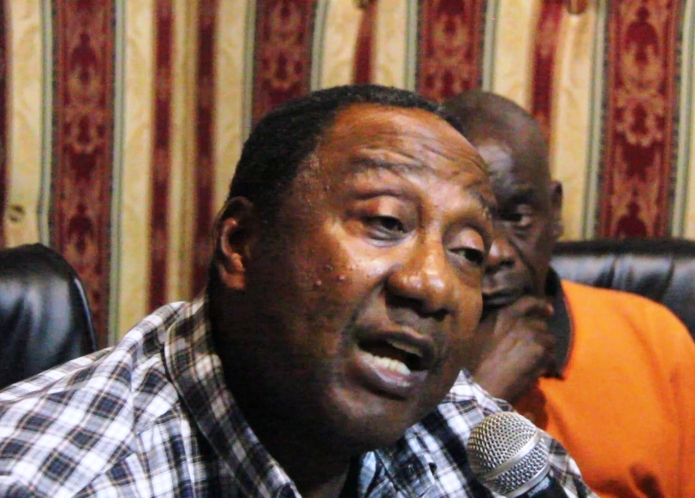 THE Lusaka High Court has reserved ruling on whether to stay proceedings in a matter where former Kasama Central Member of Parliament (MP) Geoffrey Mwamba is challenging the National Assembly's decision to declare his seat vacant.
High Court Judge Florence Lengalenga in her ruling yesterday, after lengthy submissions in chambers from both sides, said she needed time to study what had been placed on record in Court before passing ruling.
"These have been lengthy submissions, so I need enough time to browse through the record before passing the ruling, for this ruling is reserved for an unknown date, but the substantive matter continues tomorrow," she said.
Mr Mwamba, who is the United Party for National Development (UPND) vice-president for administration, has in this matter sued Attorney General Likando Kalaluka, Speaker of the National Assembly Patrick Matibini and the Electoral Commission of Zambia (ECZ).
Ms Justice Lengalenga also granted Mr Mwamba leave to apply for judicial review after reading the statement contained in the lodged notice pursuant to rule number 3 (2) of order 53 of the Supreme Court.
The State in its arguments to stay the proceedings said Dr Matibini merely enforced the provisions of the Constitution, which fall within his jurisdiction and that the Court had nothing to stay because Mr Mwamba's seat was already declared vacant.
Solicitor General Abraham Mwansa said Mr Mwamba ceased to be a member of the Patriotic Front (PF) which sponsored his election as Kasama MP in 2011, when he accepted the position of UPND vice-president for administration.
Mr Mwansa said having already delivered his ruling and declared the seat vacant, there was absolutely nothing for the Court to stay.
In his application for stay, Mr Mwamba said he already had a pending matter in the courts of law regarding his membership in the PF.
He contended that Dr Matibini should have properly ruled over the issue of whether his parliamentary seat was to become vacant after the determination by the High Court over his membership.
The matter continues today.
TimesofZambia