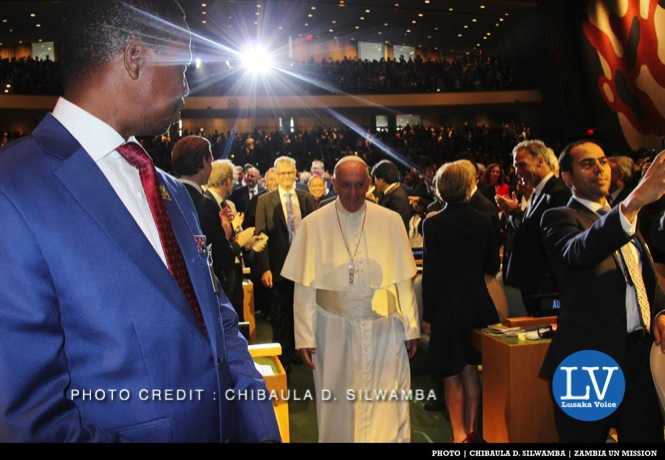 The Young African Leaders Initiative has demanded that Secretary to the Cabinet explains the source of the funds used to charter the plane for President Edgar Lungu and his delegation to New York, USA for the UN General Assembly.
YALI Governance Advisor Isaac Mwanza has also called on Government to provide an accounting on how much the Presidential trip to New York for the UN General Assembly has cost the taxpayers' money.
Mr Mwanza says this is considering that Zambia is failing to fully raise its own local revenue to meet the budget lines and is surviving on borrowed money.
He said YALI is saddened by reports that President Lungu chartered a private jet at a colossal sum of US$300, 000 to carry him, his party functionaries and Zambian musical artists when the people contributing to paying these taxes are failing to make ends meet.
Mr Mwanza has appealed to President Lungu to be conscious and reflect on the suffering of the Zambian people and avoid this lack of priorities especially that he had assured the nation that he was following late President Michael Sata's footsteps.
qfm