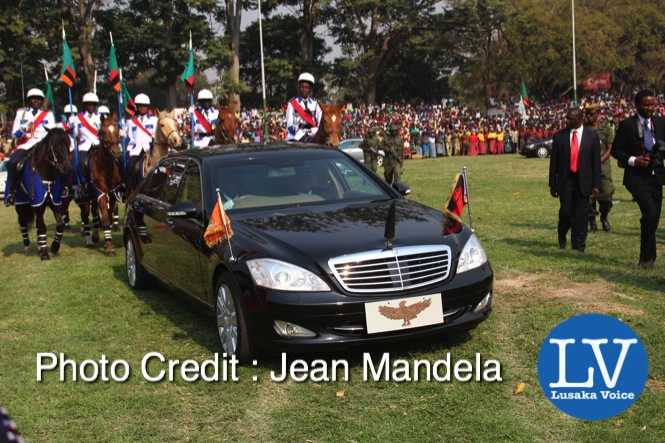 17Th September, 2015 THE PRIMITIVE CULTURE OF BOOING AND ATTEMPTS TO STONE THE PRESIDENTIAL MOTORCADE MUST COME TO AN END.
Zambia Jubilee Coalition (ZJC) is extremely appalled by the emerging primitive trends and culture by some well known desperate politicians who are sponsoring and lining up our innocent youths on the streets with the evil motives of booing and stoning the Presidential motorcade every time the President is visiting certain areas. We want to remind these desperate politicians that let them spare those innocent souls by engaging in mature and issue based political discourse which the people yearn for in the contemporary political dispensation.
Such type of political desperation belongs to the pre – colonial era and not in modern day democracy. We want to remind the master minders of such evil and unlawful activities that HE EC Lungu holds the office of the Presidency not as an individual,but as a representative of the the more than 14million Zambians including those who voted for him and those who didn't. Whether people voted for him or not,we must embrace the culture of respecting the office of the presidency even if we don't like the individual occupying it.
Zambia Jubilee Coalition therefore calls upon the Inspector General of Police Madam Stella Libongani to speed up the investigations into such evil misconduct aimed at embarrassing the office of the presidency and bring the perpetrators of such evil acts to book irrespective of their standing in society. We also call upon all well meaning Zambians to condemn such evil acts and say no to politics of bitterness and desperation.
Released by Comrade Kapyanga Francis Robert
Zambia Jubilee Coalition Provincial Coordinator – Muchinga