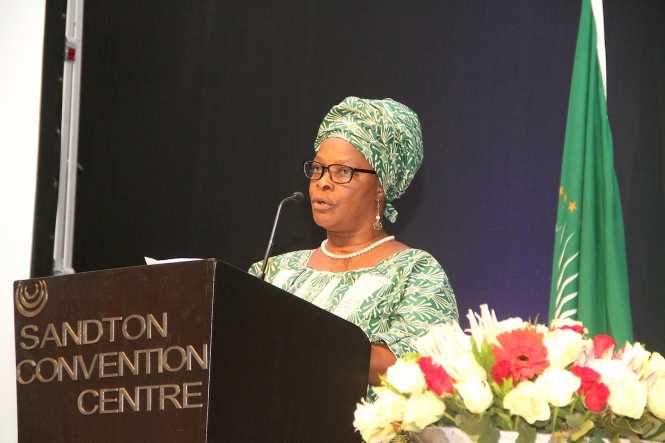 First Lady Esther Lungu has praised former United States of America president George W. Bush and his wife, Laura, for their strong commitment to addressing globe issues like gender inequality and poor health.
The First Lady noted that her invitation by the Bush Institute to participate at the high-level meeting for First Ladies, where issues affecting humanity are top on the agenda, is a great honour to Zambia.First Lady E Lungu
Mrs. Lungu said she will take advantage of her engagements in America to highlight the problem of cancer and HIV/AIDS as well as women and child issues which require urgent attention from the international community.
ZANIS reports from New York that the First Lady said this in an interview yesterday shortly before she flew to the city of Dallas, Texas for a series of meetings involving First Ladies and other dignitaries.
Mrs. Lungu stated that the involvement of First Ladies especially those from Africa in matters of health, gender equality and technology will help to advance the call for more action among developing nations in bettering the lives of the people.
She pledged to use her status as First Lady of Zambia to contribute positively to the well-being of the under-privileged in society.
The First Lady is in the United States of America to attend a series of high-level meetings in Dallas and New York.
During her engagement, Mrs. Lungu will interact with US First Lady Michelle Obama, former First Lady Laura Bush and other top dignitaries in discussing issues of women empowerment, health and globe technology.